Osaka University Cybermedia Center Information seminar for Research Proposal Based Use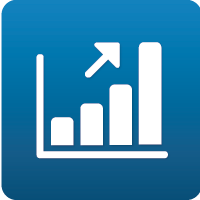 Please note that this session will be given a lecture in Japanese.

Osaka University Cybermedia Center will hold an information seminar on November 10th (Wed) for Research Proposal Based Use which this center fully supports service charge.

Overview
From the perspective of supporting the development and sophistication of research and development using supercomputing systems, the Cybermedia Center is actively accepting proposals of research projects that are expected to achieve results by utilizing our center's supercomputing systems.
FY2022 Research Proposal Based Use consists of " Exploratory Research Project for Young scientists and Female Scientists", " Large-Scale High-Performance Computing Projects " and " AI Research projects" which are calling for research proposals using AI technologies from every field of science. If the proposal is accepted, the service charge will be exempt.
In this seminar, we will explain an overview of Research Proposal Based Use, and how to fill out the application form. We will also hold a consultation meeting for those who are thinking about applying.

We are looking forward to your participation.
 
Program
Reference Information
The materials for the workshop
Overview of Research Proposal Based Use
How to fill out the application form
Date : November 10th (Wed) 15:00-16:00
Instructor: Cyber Media Center (Susumu Date, Associate Professor, Yoshiyuki Kido, Lecturer)
Venue: Online
Type : Information seminar
Quota: -
Application deadline: Participation on the day is acceptable.
We have stopped accepting applications for this information seminar.