An introduction to supercomputer batch system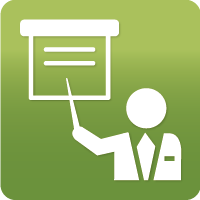 Please note that this session will be given a lecture in Japanese.

Overview
In this training seminar, we will explain the outline of the use of calculator (batch use) by submitting job scripts, which is necessary for calculations on supercomputers, and learn how to submit jobs to use the system of the Cybermedia Center. In the second half of the seminar, we will introduce advanced job submission methods such as applied techniques and container use. It comes with a "free trial account" that allows you to use the supercomputer freely for one week.

Highly recommended for…
Those who have a basic knowledge of Unix (e.g., method to use an editor)
Those who will use supercomputers from now on, interested in the method to use them
Those who are considering advanced / special use of supercomputers
Important notice regarding taking this course
Because of COVID‑19, this seminar is live-streamed online using online meeting tools. Please make sure you have an internet access.

Although we do not have a practical training at this seminar, will provide you "The free trial accounts "for the seminar for those who wish to use it.
You are free to use "The free trial accounts "for the seminar for one week after the workshop.
The materials for the workshop
An introduction to supercomputer batch system
Date : Jun 22, 1:30 p.m. - 4:30 p.m.
Instructor: NEC Corporation
Venue: Online
Type : Lecture, Hands-on
Quota: 30
Application deadline: Jun 21, noon
Applications are no longer being accepted.