Seminar for make the best use of ONION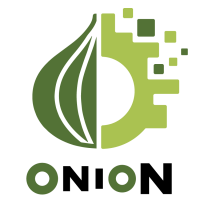 Please note that this session will be given a lecture in Japanese.

Overview
In this training seminar , we will explain the basic structure and functions of ONION and will show you how to store and reference data, usage cases, and usage methods dependent on the situation.

What is ONION?

ONION(Osaka university Next-generation Infrastructure for Open research and open InnovatioN) is a data aggregation infrastructure linked to SQUID. It consists of SQUID's file system EXAScaler, WEB storage service ONION-file, and object storage ONION-object.
By utilizing ONION, it becomes easy to move data between the user's environment and Supercomputer. In addition, there are various ways of using it. For example, you can share calculation results with collaborators of overseas and companies who do not have SQUID or OCTOPUS accounts immediately and manipulate data from a smartphone. Of course, you can also use it to store and share research data in the laboratory.
Highly recommended for…
Those who want to operate files on SQUID through the GUI
Those who want to link SQUID storage with other storage
Those who are interested in object storage
Important notice regarding taking this course
Because of COVID‑19, this workshop is live-streamed online using online meeting tools. Please make sure you have an internet access.

Reference
ONION (System Introduction)
File transfer method (WEB browser)
File transfer method (S3)

The materials for the workshop
Seminar for make the best use of ONION.
Date : Jun 23, 1:30 p.m. - 4:00 p.m.
Instructor: NEC Corporation
Venue: Online
Type : Lecture
Quota: 30
Application deadline: Until the day
Applications are no longer being accepted.