Thie is the list of several events and explanatory meetings for the users and future users who plan to use our systems.
Please register yourself from each event/eplanatory meeting page.
Event / Explanatory meeting in the past
You can take a look at the list of Event / Explanatory meeting held in the past.
Schedule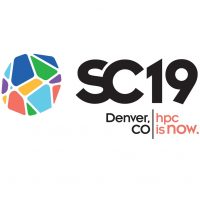 link
SC19
Date: Nov 17 - Nov 22
Cybermedia Center, Osaka University has showcased our research and education activities in the international conference and exhibition SC (so-called SuperComputing) on HPC, networking, storage, and analysis since 2000. We hope to introduce our research results and promote research products in the research exhibit booth in SC.