This page shows the list of seminars pertaining to our large-scale computer systems.
Please do registration on the page of your interested seminar.
Seminar in the past
See pages below for the past seminars.
Schedule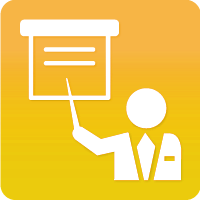 link
利用者交流会:Pythonチュートリアル(中級編)
Date: Sep 17, 1:15 p.m. - 3:00 p.m.
   Sep 24, 1:15 p.m. - 3:00 p.m.
   Sep 31, 1:15 p.m. - 3:00 p.m.
This tutorial targets the novice users like the learners who have experienced Python Tutorial (1) conducted in the past. The Python Tutorial (2) will be performed in a hands-on style through practical programming examples.