OpenFOAM Handson Seminor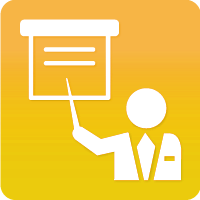 Abstruct
This hands-on seminar treats how to use OpenFOAM as an open source CFD toolkit.

Program
27 July 2018, Friday
13:00-13:05
Opening remark
13:05-13:20
Introduction of PC Cluster Consortium
13:20-13:40
OCTOPUS overview
13:40-18:00
OpenFOAM Handson Seminor
13:40-14:05
Brief explanation of OpenFOAM
14:05-14:15
Log-in to OCTOPUS
14:15-14:30
break
14:30-16:00
Cavity Flow exercise I
- Mesh generation using "blockMesh"
- Viewing mesh using "ParaView"
- flow analysis using "icoFoam"
- visualization of analysis results using "Paraview"
16:00-16:15
break
16:15-17:30
Cavity Flow exercise II
- Sampling using "sample"
- Plot
- parallel computing
17:30-18:00
Q&A and etc.
18:00-18:05
Closing remarks
Note
- This seminar includes lecture and exercise.
- Attendees can use supercomputer systems at the Cybermedia Center for a week.
- You need to bring your own laptop PC which terminal software is installed. Please install some software following the instructions of the material below.
Instruction of Material
Public documents
Date : 27 July, 2018, 1:00 p.m. -6:05 p.m.
Instructor: Osaka University Cybermedia Center(organizer)
                  PCCC (co-organizer)
Lecture:Mr. Masashi Imano (OCAEL)
Venue: Cybermedia Commons, Cybermedia Center Main Building 1F, Osaka University Suita Campus
Type : Hands-on and lecture
Quota: 30 people
Application deadline: 20 July 5:00 p.m.
Reception has been closed.