Explanatory meeting on large-scale computer system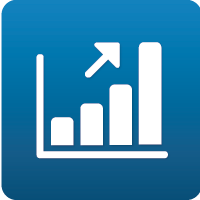 Overview
The Cybermedia Center will hold an explanatory meeting on large-scale computer system on June 5 in 2019.
In this meeting, the large-scale computer systems in the Cybermedia center will be briefly explained, and then how to use the systems is shown as well as the detail of our services. Of course, Q&A time is scheduled. Everybody can join the meeting. Those who are going to use our computer system from this year, those who want to know more details about our systems and services, and those who are thinking about using our computer systems should join the meeting. The Cybermedia Center started industrial use (non-disclosure type**) as a service category. If you are interested in this category and want to consult with our staff, please feel free join the meeting.
** User has to submit the report on achievement and results through the use of computer systems. The report never be disclosed to the public but used for administration purpose only in the Cybermedia Center
Program
1:30 p.m. - 1:35 p.m.
greeting
1:35 p.m. - 1:50 p.m.
Brief introduction of Cybermedia Center's large-scale computer systems.
Cybermedia Center, Osaka University
1:50 p.m. - 2:05 p.m.
Invitation to our computer systems.
Information and Communications Technology Services Infrastructure Division, Osaka University

2:05 p.m. - 3:00 p.m.
consultation
Reference
about SX-ACE about VCC about OCTOPUS
Date : June 5, 1:30 p.m. - 3:00 p.m.
Instructor: Cybermedia Center
Venue: Cybermedia commons, Cybermedia Center main building 1F, Suita campus, Osaka University
     Please see this page for a detail.
Type : Explanatory meeting
Quota: 30 peoples
Application deadline: June 4, 5:00 p.m.
講習会の募集は終了しました