Explanatory session on SQUID for SX-ACE users -How to move onto Aurora TSUBASA from SX-ACE-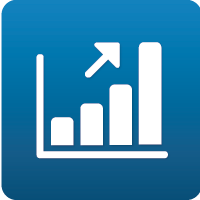 Oberview
The Cybermedia Center, Osaka University will start the computing service by SQUID, a new supercomputing system to be operated from May 2021. SQUID will introduce "SX-Aurora TSUBASA", which is the successor of SX-ACE, as vector nodes.


To facilitate the current SX-ACE users to move onto the use of vector nodes equipped with SX-Aurora TSUBASA, the Cybermedia Center plans to hold the explanatory session on SQUID targeting the SX-ACE users. Although SX-Aurora TSUBASA is the successor of SX-ACE processor, several points differ in terms of hardware and software from the current SX-ACE system. For this reason, you may have difficulty in migrating your own codes running on the SX-ACE system to the vector nodes of SX-Aurora TSUBASA. This explanatory session focuses on how to move onto Aurora TSUBASA from SX-ACE after briefly showing the overview of SQUID system.


Please note that any people can join the session as long as you are interested in SQUID system although the title of the session say "for SX-ACE users". Also, we are planning to hold an explanatory session on SQUID including the detail of SQUID, how to use SQUID such as job submission, and service charge in April 2021.


Please apply from the application form at the bottom of this page.

Program
1:00 - 1:15
Overview
Susumu Date (Associate Professor, Applied Information System Research Division, Cybermedia Center, Osaka University)
1:15 - 1:45
Introduction of SX-Aurora TSUBASA
NEC
1:45 - 2:45
How to move onto Aurora TSUBASA from SX-ACE
NEC
2:45 - 3:15
Q&A
Materials
Notes
This session will be held online using "Webex".
Please prepare a device that can be connected to the Internet.

Reference
Date : Jan 26, 1:00 p.m. - 3:15 p.m.
Instructor: Cybermedia Center
Venue: Online
Type :
Quota: -
Application deadline: Jan 25, 5:00 p.m.
講習会の募集は終了しました